Midwest Mysticals
Bengal Kittens for Sale
Please call (651) 775-2997 if you have any questions or email me at midwestmysticals@yahoo.com.
Proud to be bengal cat club certified Breeder!!

Also I have a face-book page of past kittens adopted. ( midwest mysticals )
( 6 ) Kittens born 4-2-21 ( all kittens are sold )
working on a better photo for the site. Always call for random photos-thank you !
Sassy F 4 SBT bengal
Father Sire Nero F 5 C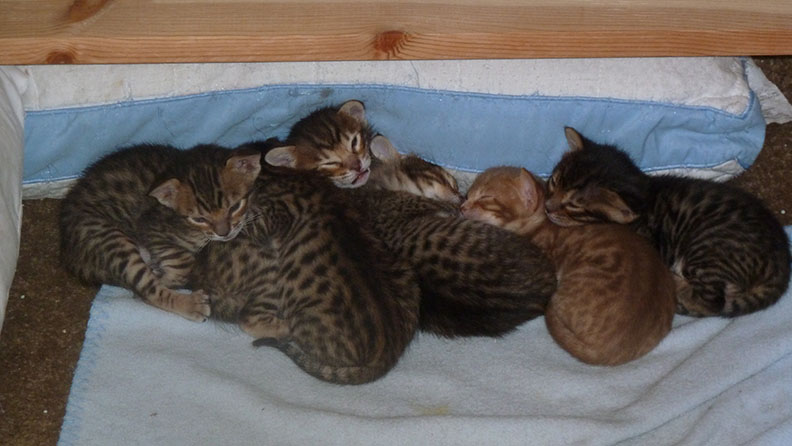 Sassys kittens at 3 weeks old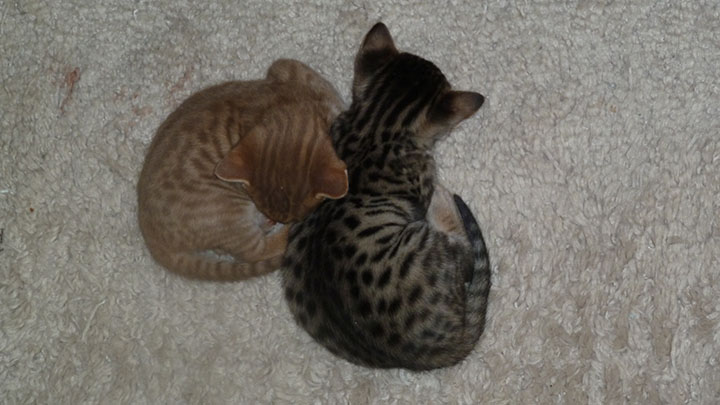 Sassys kittens at 3 weeks old. ( 2020 kittens-sold) Really impressed with the sold color. turning more golden everyday. beautiful dark spots and having the marbling on the shoulder-like their mother and grandmother.

Aurora will be retiring-she has produced awesome kittens and a great mother
If you would like to see my breeders go to the breeder page.
Aurora is my F 4 SBT Bengal
Bengals are loving and do well with other pets, a wonderful breed to have in your home.
If you go to past kittens you'll see what Aurora has produced, spotted and perfectly marked marbles
Mr. Mr. is my new stud that I'm using in my Bengal Breeding. He's very sweet, nice size and is still growing. He has already shown that he is proven.
Updated 9/25/21
Typical F4 SBT Bengal Price
SBT'S 1100.00 - 1300.00

call for breeder prices
.
*Kitten pricing is determined by Color, Spots, Marble, Patterns, and Size.
Updated 3/2/2021
A 500.00 dollar holding fee to hold your new kitten
Non-refundable
All kittens will have 2 distempershots & a health exam before going to their new loving home
This cattery is PK negative
.
Good quality Bengals are not inexpensive in that you may find lower prices but, you get what you pay for. As a breeder, I invest a lot of time and money in raising each of these high quality kittens.